Posted on January 10 2017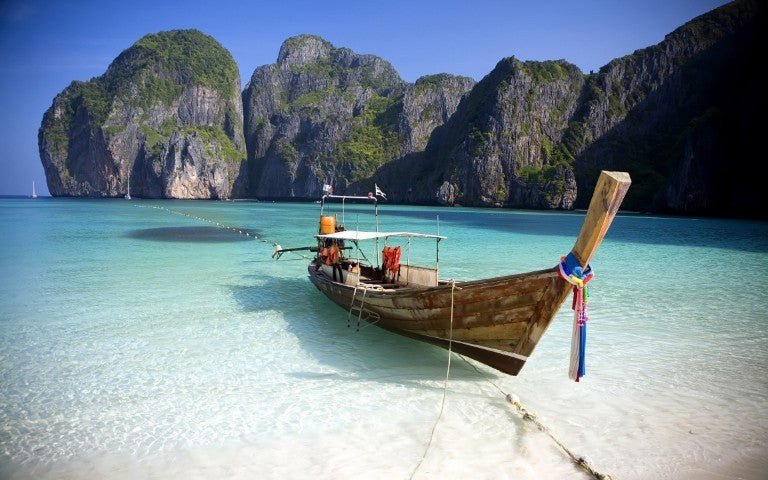 Don't leave it till the last minute!  it's time to start planning your summer vacation. Here are  just a few things you need to know as you look ahead to taking time off — and you are taking time off. Read on.
So you need a vacation. Apparently, according to the Bureau of Labor Statistics, If you work full time, you're averaging 42 1/2 hours a week in the hot box. Almost 7% of you work 60 hours a week or more. So why not put on the brakes for a week or more? After all, more than 75% of full-time workers are compensated with paid vacation time, according to the bureau. Even your company wants you to take time off not because it worries about you but because unused vacation creates a financial liability — about $224 billion that shows up on the books, says the Project: Time Off report "The Hidden Costs of Unused Leave," an initiative of the U.S. Travel Assn. "Harrumph," you say. "That's the company's problem." But it's also your problem because the same study says you're giving back an average of 3.2 days of vacation. It's one thing not to want to give your company a break; it's quite another not to give yourself one.
Do you usually spend vacations with friends or family, insist they move to Europe so you can save more money. Summer will be hot, hot, hot (economically speaking) for Americans visiting the Continent, partly because the U.S. economy is strong. The website TradingEconomics.com says disposable income in the U.S. reached an all-time high in February, partly because the dollar is beating up the euro. For every $10 exchanged, you get 9.31 euros, according to a recent exchange rate. A year ago, you got 7.24 euros. That means a hotel room that cost you 150 euros in 2016 — $207 U.S. — will cost you $161 a night this year if rates remain the same. Stay 10 nights and you have an extra $460 in your pocket.
For bargain hunters, it's all about the shoulders. You're usually going to find better rates for Europe, certainly, and the U.S. to some extent whether we're talking hotels or airfare, in the months leading to or from summer. Traveling in April, May, September, October or November means you won't pay as much and you won't be part of the madding crowds. You'll find end-of-summer bargains starting about Aug. 19 or 20, said Gabe Saglie, senior editor for Travelzoo deals site, especially for Hawaii.
You can thank Airbnb for better kids programs at hotels. Airbnb, which allows hosts to rent rooms (or parts of rooms) or their entire home, has become a welcome option for families who need to spread out. But traditional accommodations know that having structured activities for kids fills a need and a niche that Airbnb mostly can't. Take Paradise Point resort in San Diego: One of its programs, the Island Adventure Club, sends kids 4-12 to explore the resort's 44 acres; they can go on a scavenger hunt, do arts and crafts, play miniature golf and more. At hotels and resorts, some of the programs are free; others charge (Paradise Point's club program is $50 for four hours), but there are times when it's worth any amount of money to be away from one another for a bit.
In some cases, though, hotels are becoming more like airlines. So far, they aren't charging for bags, although some nickel-and-dime you with resort fees and charges for valet parking and Wi-Fi. But where they're really airline-like, said Jon Eichelberger, North American regional manager for North America for Trivago, a hotel search engine, is in setting rates. Airlines practice yield management: When demand increases, prices do too. Now hotels are starting to do the same, he said.
So you may want to think about changing your hotel booking strategy. It used to be that you'd book about 30 days in advance, Eichelberger said. Nowadays, 45 days in advance is probably going to get you a better price.
Hotels also are increasingly offering the equivalent of the airlines' nonrefundable fare. The pay-in-advance option is an inventory and revenue management tool for hotels, Eichelberger said; you can save as much as 15% on a hotel rate. But remember that the operative word is "nonrefundable." You can't change your mind because you've found something more fun to do or because you're worried about, say, an outbreak of illness or civil unrest. Well, actually you can change your mind, but you may not get your money back.
You say planning months in advance gives you hives? Here's good, money-saving news: Last-minute bookers are more likely to find airline awards tickets, said Brian Kelly, founder of ThePointsGuy.com, which specializes in helping people make smart decisions with their points and miles. The mad scramble for awards tickets usually begins 330 days ahead of the date you want to depart. Given reduced airline seat inventory and the number of people competing for the same spots, you may have trouble. But if you wait until about two weeks before you want to go, you may find new seats being released, Kelly said.
Procrastinators can score big on cruises also. That's the word from Saglie of Travelzoo. Like airlines and hotels, cruise lines are selling a commodity that doesn't have a shelf life. An empty cabin is a revenue opportunity missed, so you should check last-minute cruise deals.
Consider a stylish summer road trip. Leave the jalopy at home and consider driving a silver Audi A4 instead. It's from a newish company called Silver Car, and it rents only that Audi and only at certain airports (LAX, San Francisco and Dallas, among them). Too big a splurge? Not really, said John DiScala, founder of the website JohnnyJet.com, who has become a fan.
Keep your eye on the prize but not always on the price. We leisure travelers generally are price sensitive; the more we save, the longer we can stay. But every expert I spoke with reminded me that value is also important. For instance, in trying to choose between a four- or five-star hotel in Mexico, don't automatically rule out the fiver just because that's what it is, Eichelberger said. Take a look at those too; you can often find a top-drawer hotel for just a bit more. The same is true of rental cars, cruise ship cabins and more. Consider where you can stretch your budget and where you must hold the line, and choose based on the comforts and amenities you need for a great trip.
There is something absolutely worse than no vacation, and that's a bad one. "Poorly planned and stressful vacations eliminate the positive benefit of time away," Shawn Achor writes in "When a Vacation Reduces Stress — And When It Doesn't," a Harvard Business Review article. "Positive vacations have a significant effect upon energy and stress. In our study, 94% had as much or more energy after coming back after a good trip. In fact, on low-stress trips, 55% returned to work with even higher levels of energy than before the trip." What causes stress? Part of it can stem from the complexities of travel planning, and if that's difficult for you, Achor suggests you ask for help or turn things over to a travel agent. Don't be afraid to ask for assistance at your destination, either; problems in an unfamiliar place can dial up the stress level, Achor writes. Travelers often tell me that a polite request for help, no matter where they are, is almost always met with a yes. It takes courage to embrace the unknown, but discovering your inner Neil Armstrong can open the travel heavens for you.
Finally, what is in your suitcase? Sometimes we spend more than we should on clothes we may only wear on that special occasion or, the perfect summer vacation. Don't pack things you would never wear at home. Maybe you're be going backpacking, but that doesn't mean you need those zip off leg cargo trousers. (No one needs them. Ever.) Same rules apply for beach towels: they take up far too much precious space. If you really must have something to lie on the beach, You should find something that won't blow your budget and limits your holiday spending. Most importantly, find clothing that is light weight and airy. This is a summer vacation after all! Who  wants to carry around luggage weighing more than you can manage. I suggest you look at Love Quality Fashion for the perfect summer vacation gear.